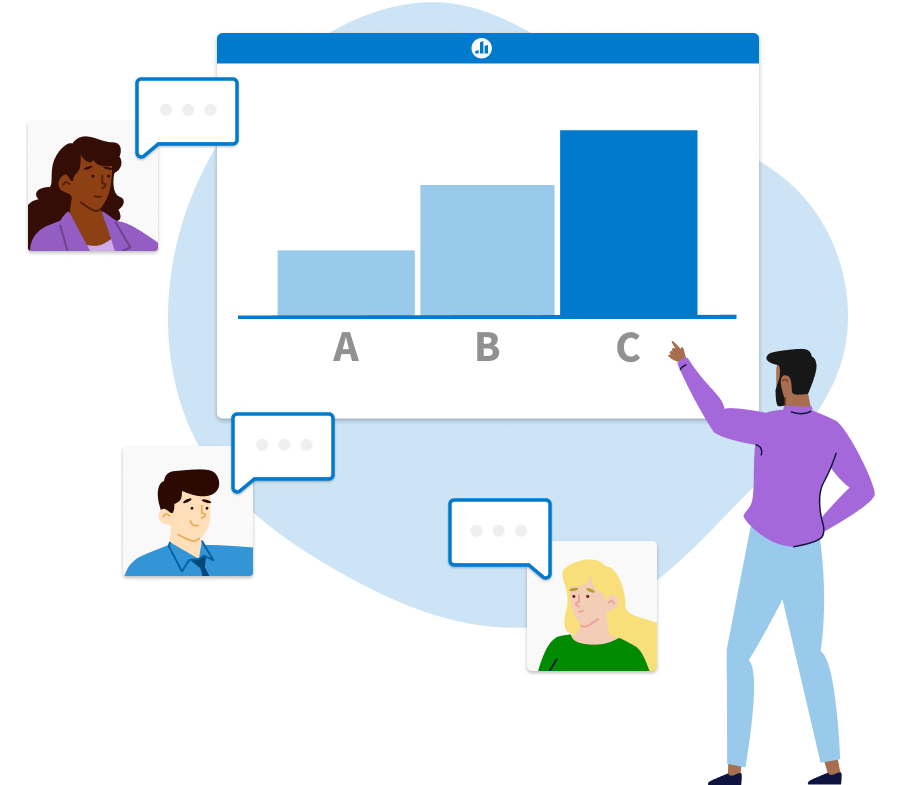 Student questions often go unanswered during a class discussion. Collect them before they slip way so you can discuss them during the next class.
Team-building activity
Productive teams actively work towards greater cohesiveness. Crowdsource ideas for your next team-building activity.
Check-in with your team
As workers transition to a remote environment, use this opportunity to check-in with your team about what they're doing to stay sane and motivated.
Self-paced survey
Ask questions before or after an event that people can answer at their own pace.