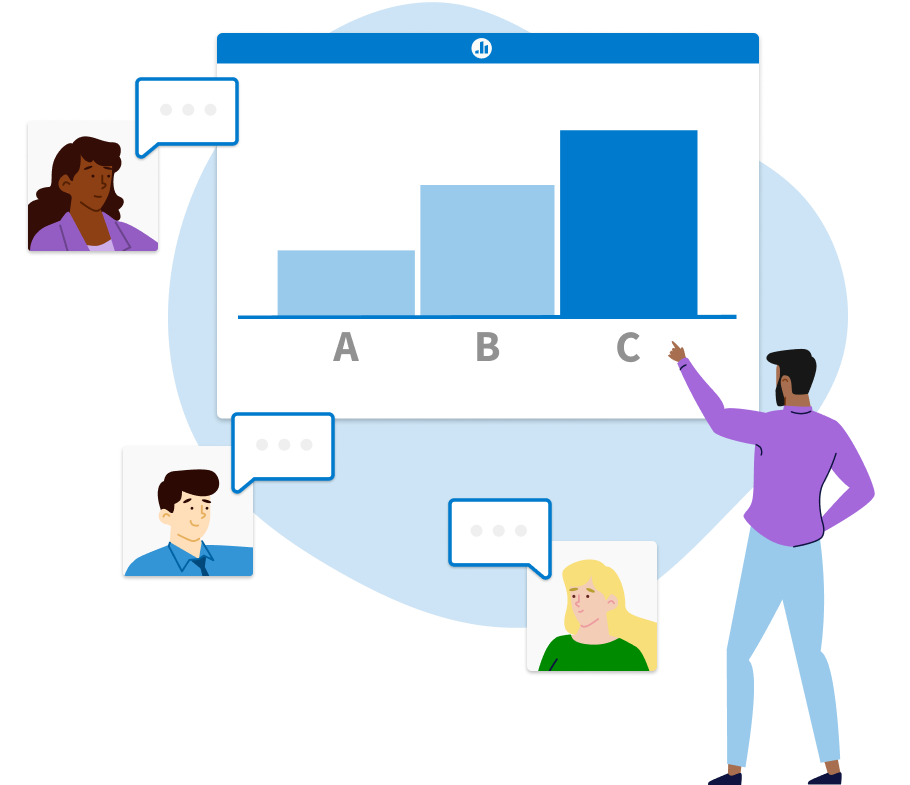 Get a jump on next year's conference by asking this year's attendees what they'd like to see covered.
Team cohesion icebreaker
Encourage participants to think less about personal goals and more about team, company, or societal goals.
WFH essentials
Let your team choose which option has been one they couldn't live without during this new normal.
Topics for next class
Student questions often go unanswered during a class discussion. Collect them before they slip way so you can discuss them during the next class.