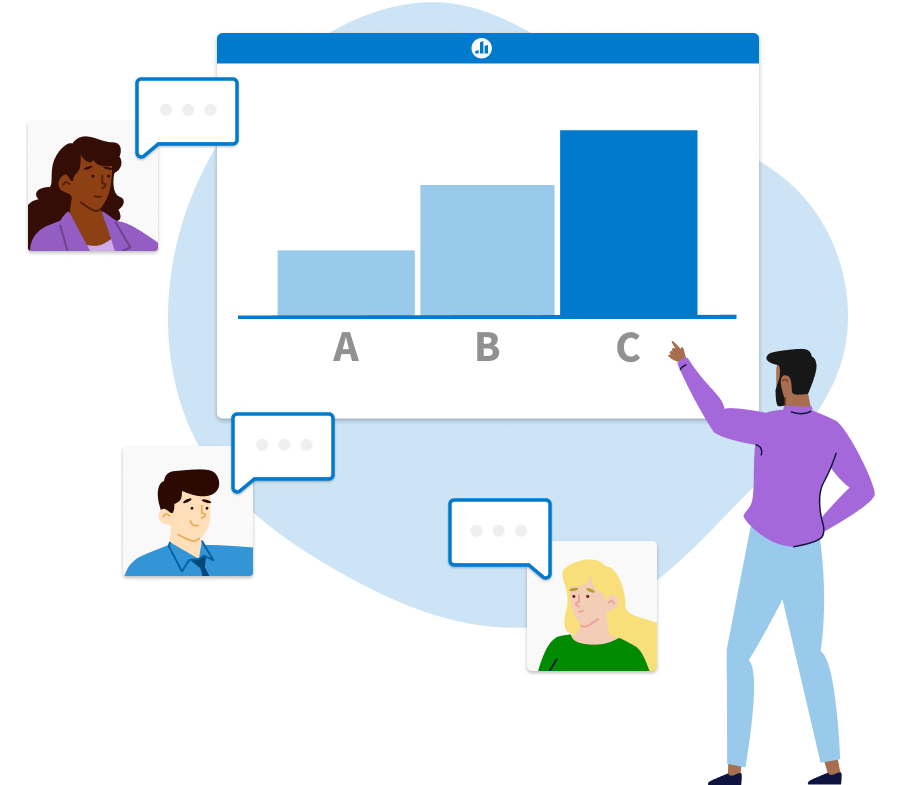 Determine participants' level of understanding on a topic before the presentation begins.
Team sentiment
State of mind affects engagement. Check-in with your team and offer support, if possible.
Creative teams icebreaker
Encourage creative thinking by asking participants to imagine a fictional vacation to the Red Planet.
Weekly check-in
Make it a routine to ask your team about challenges they may be facing. Building check-ins into processes is critical during times of crisis.