Panel discussion gamification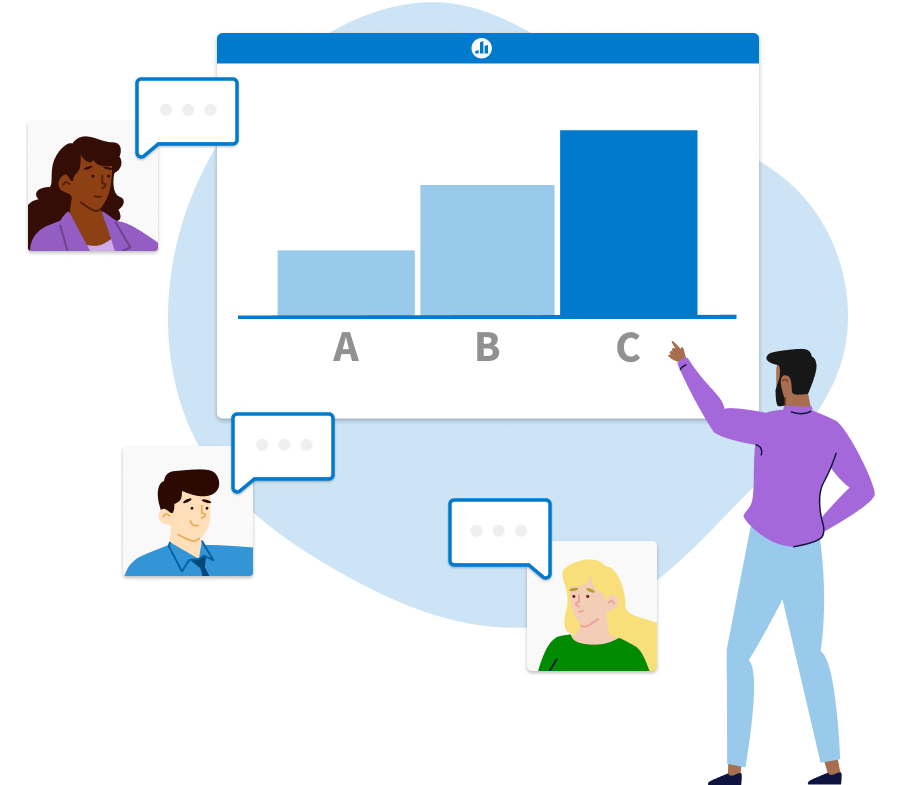 Gamify panel discussions, Survivor-style. Ask the audience to periodically vote panelists off the "island" until only one panelist remains.
Ranking
Rank a set of items and see what comes out on top.
Maintain positivity
Eventually, we will get through this challenging time. Ask your team what they're looking forward to most when that time comes.
Bar chart
Live animated bar chart of audience responses.