Post-training smile sheet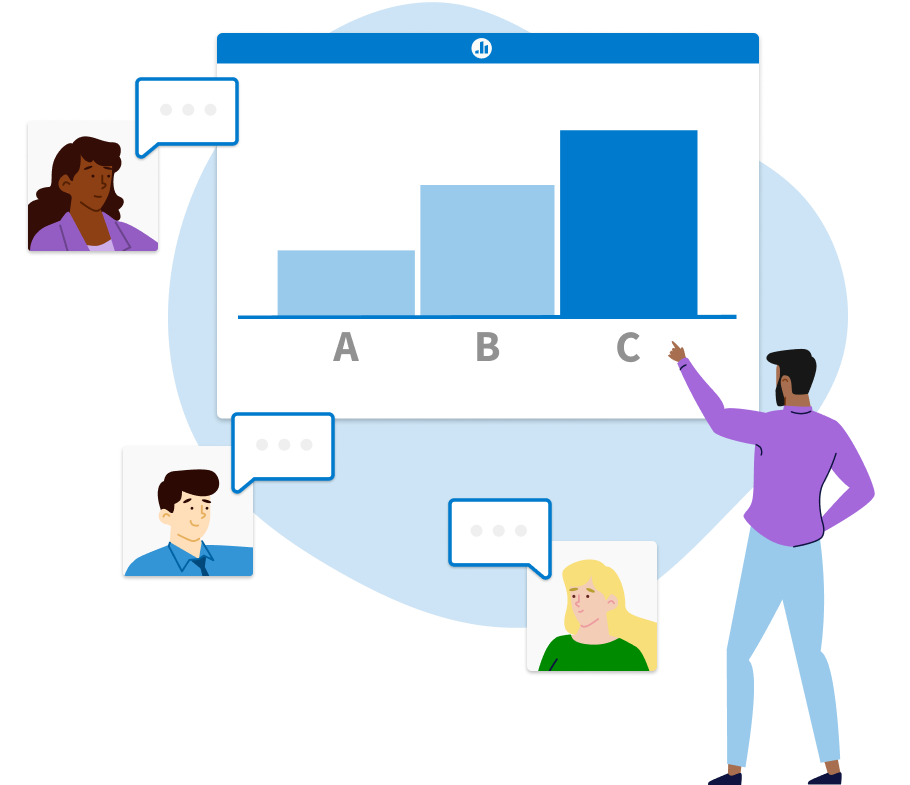 Gather post-training feedback with a clickable image modeled after a traditional smile sheet.
CEO Ask Me Anything
Foster employee engagement through transparency by hosting a company-wide Ask Me Anything town hall.
Interactive response map
Would your employees be surprised by the physical location of your customers? Upend expectations at the outset of a meeting to create a habit of questioning assumptions.
Panel questions
Quickly crowdsource the best audience questions after a panel discussion.