Company culture questionnaire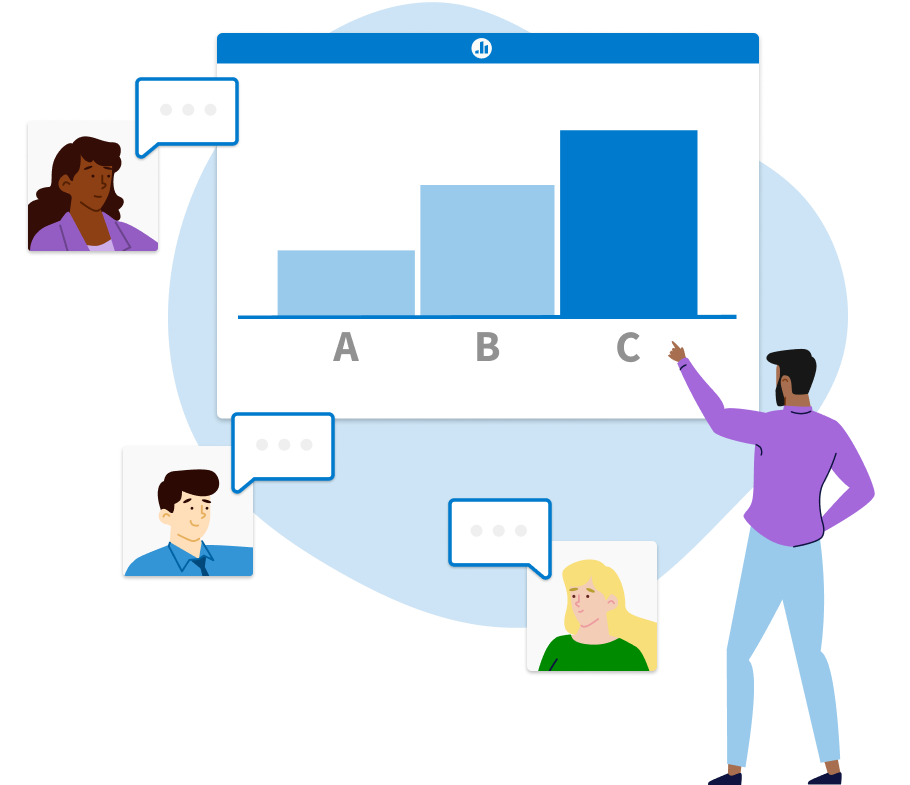 Holding onto talented employees means creating a winning culture. Find out precisely what that culture looks like to your team.
Sales pitch showdown
Hold a sales competition, then ask the audience to choose the team that gave the best sales pitch.
Team cohesion icebreaker
Encourage participants to think less about personal goals and more about team, company, or societal goals.
Audience sentiment
State of mind affects retention. Find out how your audience feels before a presentation using popular emoji.