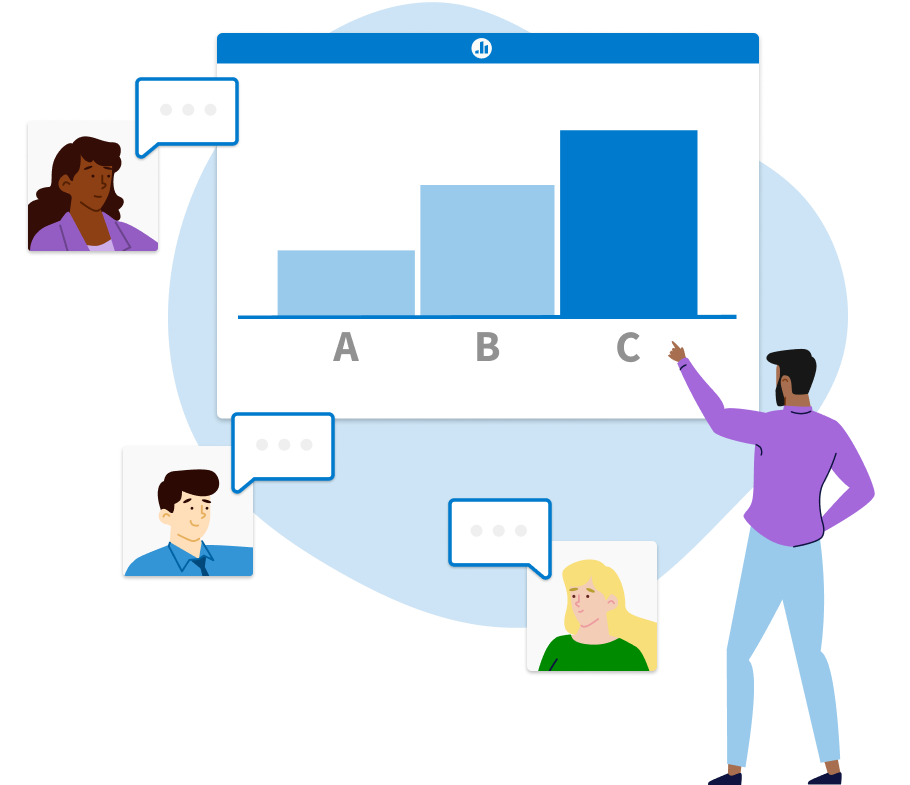 Using an X-ray as a clickable image, ask participants to identify the affected area of the body after a case study.
Upload your own diagnostic images, and ask the group to tap problem areas on their mobile device screens.
This is a great way to check understanding during the course of instruction. It takes less than a minute to assess the entire class, and then either move on or explain further depending on the results.
Team goal visualization
Ask your team to specify where focus is needed, so they'll be more likely to direct future actions toward that focus.
Gather feedback
Ensure your team has everything they need to successfully work from home.
Topics for next class
Student questions often go unanswered during a class discussion. Collect them before they slip way so you can discuss them during the next class.