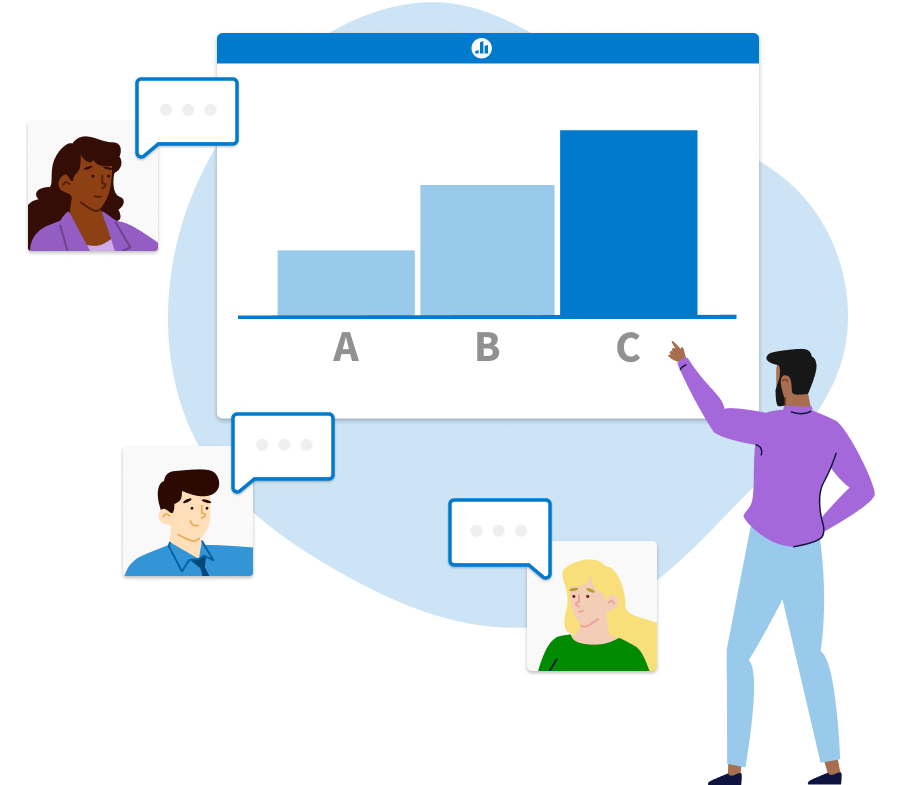 Make it a routine to ask your team about challenges they may be facing. Building check-ins into processes is critical during times of crisis.
Pre-lecture assessment
Determine participants' level of understanding on a topic before the presentation begins.
Maintain positivity
Eventually, we will get through this challenging time. Ask your team what they're looking forward to most when that time comes.
Gather feedback
Ensure your team has everything they need to successfully work from home.