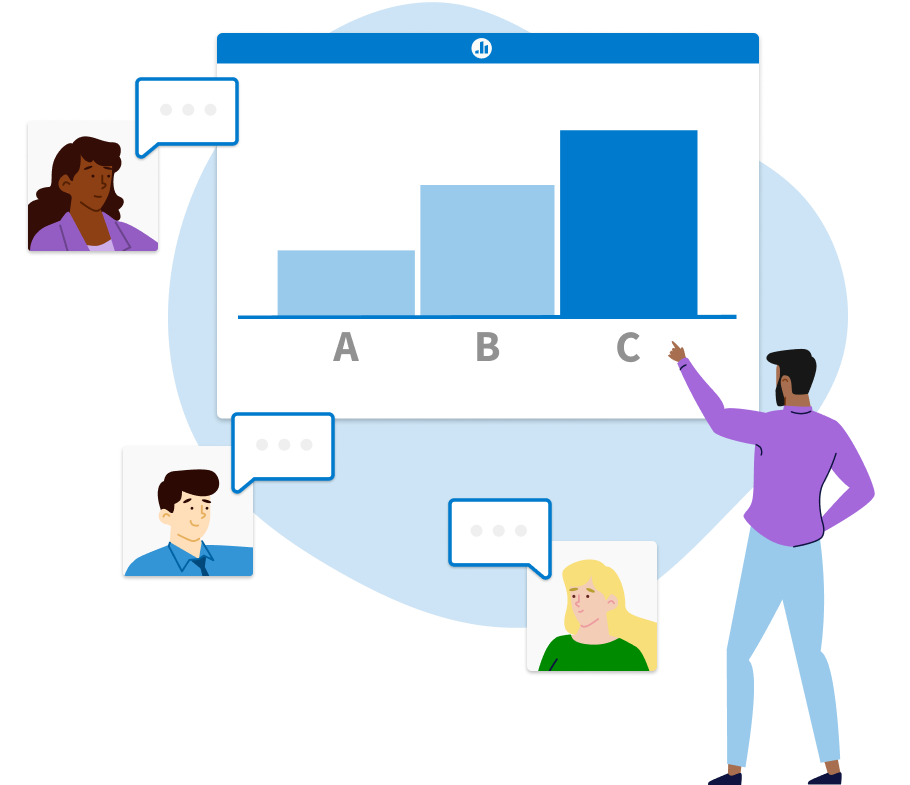 Hold a sales competition, then ask the audience to choose the team that gave the best sales pitch.
Poll Everywhere is a great way to inject some friendly competition into any presentation. Trivia games, word puzzles, audience voting, and more are possible using its six different poll types.
The audience responds online or via SMS text messaging, and the results update in real time. This gives everyone an equal opportunity to contribute.
Priority matrix
Determine which projects are both important and urgent by asking participants to map them to a graph.
True or false
Quickly determine from your audience if a statement is true or false.
Medical case discussion
Using an X-ray as a clickable image, ask participants to identify the affected area of the body after a case study.