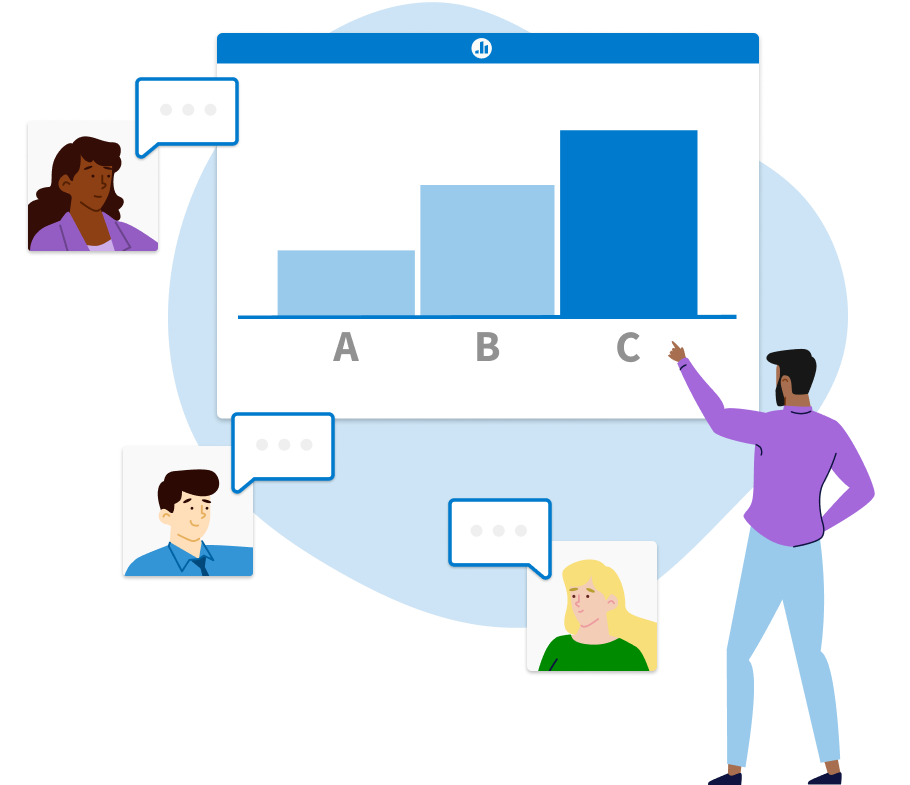 Split your participants into teams by color. Future questions can then segment responses by team.
Audience demographics
Put subsequent question responses in context by gathering some quick demographic data from the audience.
Interactive response map
Would your employees be surprised by the physical location of your customers? Upend expectations at the outset of a meeting to create a habit of questioning assumptions.
Panel questions
Quickly crowdsource the best audience questions after a panel discussion.